What are YSSS Community Events?
These virtual meetings aim to provide an opportunity for the cohort to further build their YSSS peer community outside of an academic setting. Communities are built through socializing, developing deeper relationships with one another, working collaboratively, and having fun together.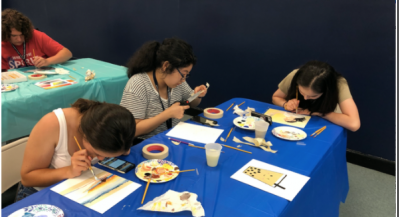 When Will Community Events be Held? 
Community events will be held in the Spring of 2021 leading up to the YSSS Program. There will be one event held in each of the following months: April, May, and June.  
What Events are Planned? 
Interpersonal Bingo

What: During this event, scholars will find out more about each other to complete their Bingo Cards. Winners will receive prizes!

 

When: April 14 at 7 pm EST (Eastern Standard Time) 

 

Duration: 1 hour

 
Escape Room  

What: Work with your cohort to solve an escape room.

 

When: May 18 at 7 pm EST (Eastern Standard Time)

 

Duration: 1 hour

 
The Great Senior Summit Puzzle Project

What: Like pieces of a puzzle, we all have unique positions to fill within Senior Summit. Create yours!

 YSSS Orientation will also be held at this time.

When: Wednesday, June 23 at 7:00pm EST (Eastern Standard Time)

Duration: 1.5 hours
How Can I Access Each Event?