What is the Young Scholars Senior Summit Program?
The Young Scholars Senior Summit (YSSS) program is a three-week residential, inquiry-based enrichment experience housed at the University of Connecticut. Jack Kent Cooke Foundation's Young Scholars will participate in challenging creative projects and research investigations under the supervision of university mentors.  This year the program will run from July 10, 2020 to August 2, 2020.
Accomplished university professors and/or advanced graduate students will host Young Scholars in their labs and studios as well as work with them on projects in shared areas of interest. Students and mentors will become a community of scholars working together on important issues on the cutting edge of various fields of study. Your three-week stay on campus will give you a preview of the college experience.
The YSSS program has four main goals:
To support scholars to become contributors to their fields of interest by working directly with faculty members and advanced graduate students in apprentice-based research initiatives.
To prepare scholars to deftly navigate the college admissions process.
To connect scholars together as a strong, intellectually stimulating peer community and build meaningful relationships with college professors and advanced graduate students.
To increase scholars' awareness of their college and career opportunities.
What are the personal benefits of participating in the YSSS program?
As a YSSS participant, you will:
Take on the role of the practicing professional.
Experience real-world research.
Challenge and feed your creative abilities.
Develop a collaborative relationship with mentors in your area of interest.
Enhance your awareness of your talent areas and career opportunities.
Interact with students who share common interests.
Experience college life and the nature of research in your selected field.
Present your research/project to your peers and mentor(s).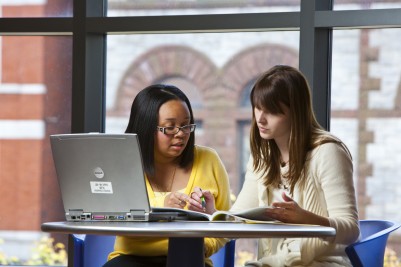 What does a typical day look like?
Each day you will spend 6-8 hours at your chosen mentorship site working with your mentor, other researchers, and fellow YSSS participants. At some sites students will spend most days working closely with a faculty mentor. At other sites, students will work in labs with teams of researchers and develop closer relationships with graduate student mentors. You will experience the excitement of discovery resulting from hard work and careful attention in research and creative activities. Please note that most sites host a small group of students but there may be some that host only one.
Students will be allowed to explore their interests further through exposure to fun, engaging activities designed to inspire an enhanced enthusiasm for learning during the evening activities. Each evening you may choose to participate in one of a variety of planned activities including team building adventures, sports, games, arts and crafts, and a video yearbooks club.  Or you may continue to invest time working on your project for your mentorship site.
On each of the Saturdays, Jack Kent Cooke Foundation educational advisors will facilitate activities to assist you in navigating aspects of the college admission process. For example, you will be taking two college tours and working with your advisors on your admissions essays.
Half-day fields devoted to having fun and getting to know your fellow YSSS participants will be scheduled for Sunday.  For the 2020 program, we currently have field trips scheduled at Holiday Hill.pdf and Lake Compounce. The rest of the day will be devoted to much needed down time, relaxation, catching up on laundry, and time to work on your site project. Family members may visit you on Sundays as well.
You will get a glimpse of some of the experiences of a college student as you take responsibility for getting yourself to your site and all required activities prepared and on time. You will live in a residence hall, eat in a dining hall, and walk to and from your site, meals, and other activities. In addition to having site mentors, you will also be assigned to a program counselor who will meet with your site group daily and help you navigate the entire experience.
This is an example of a typical day at YSSS:
| | |
| --- | --- |
| 7:30-8:30 | Breakfast |
| 9:00- 4:00 | Mentorship (one hour break for lunch) |
| 4:00-5:00 | Free Time |
| 5:00-6:00 | Dinner |
| 6:30-7:15 | Mandatory Evening Meetings |
| 7:15-9:30 | Evening Activities |
| 9:30- 10:00 | Student Personal Time |
| 10:00 | In-Room Curfew |
Please note that at the mentors' discretion, students may work on a slightly different schedule, and some mentorship sites may require homework to be completed during the afternoon and evening hours. Each mentorship site is distinctive and activity is determined by the project(s) and mentor(s).
Where will I stay?
You will live in a residence hall on the University of Connecticut campus. You will be housed in a suite with 2-3 other students, sharing a bathroom. YSSS has a full-time Residence Hall Director, a staff of residential program counselors, and one Executive Program Director
This year, students will be staying in Wilson Hall within South Campus.
Additionally, you will be provided with 3 meals a day that you will choose from menu selections at a dining hall on campus.